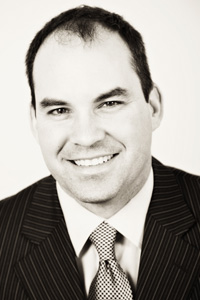 Michael Low is the President of Symbiotic Group, a consulting company with a focus on providing IT   Consulting services to its clients.
Michael has been a lifelong entrepreneur having been involved with several young and growing organizations throughout his career.
Michael has an Honours Bachelor of Arts degree in Geography from Wilfrid Laurier University. He has also completed the Master's Level in 'The Strategic Coach' a 5-year entrepreneurial coaching program designed for self-employed business people.
His family roots are from Northern Ontario with both Indigenous and European ancestry and he is a community member of Wikwemikong Unceded Indian Reserve. Symbiotic Group's Indigenous business consulting efforts are inspired by Michael's vision of how he can contribute to bridging the gap between Corporate Canada and talented Indigenous people.
When not working on new ventures Michael loves to spend time with his wife and two young children. He can be found spending family time in the outdoors, coaching & playing hockey, enjoying multiple hobbies, playing music and reading.
Michael is a volunteer minor hockey coach and his family are also active supporting several charity groups that have impacted their lives including Crohn's & Colitis Foundation of Canada, Heart & Stroke Foundation, Wilfrid Laurier University, and the University of Guelph.